top stories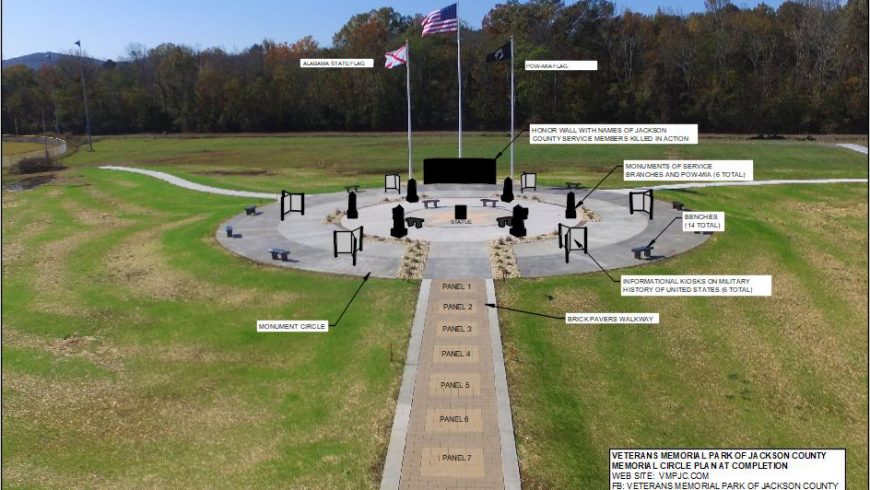 VETERANS MEMORIAL PARK OF JACKSON COUNTY, INC. (VMPJC) FUNDRAISING CAMPAIGN SCOTTSBORO, ALABAMA DECEMBER 7, 2018 The...
Read more
Sign up to keep up to date on Events.
welcome
who we are
A Veterans Memorial Park built to honor our Jackson County, Alabama Veterans.
The park is funded by generous donations of time, money, and hard work. You can find out more about how you can help on our Funding page.
more