SAND MOUNTAIN SCHOOL VISIT - October 7, 2022
The Sand Mountain Bison 6th Graders visited the Veterans Memorial Park of Jackson County, which kicked off the first guided tour of the fall season.
Sand Mountain Elementary Teacher, Ms. Sandra Ott, led the way to make sure the students could experience the park and learn about the service and sacrifice of members of the Armed Forces.
The guided tour, led by VFW Members Jim Blackburn and Raymond Brandon, educated the students on the purpose of the park and made sure everyone had a copy of the The Constitution of the United States in hand as they explained how important Americanism is here at home and abroad.
The future is alive, well and growing up with hands over hearts for America. Patriotism reigns in Jackson County, Alabama.
To learn more about scheduling a guided tour of the park for your class or group, please call 256-999-0120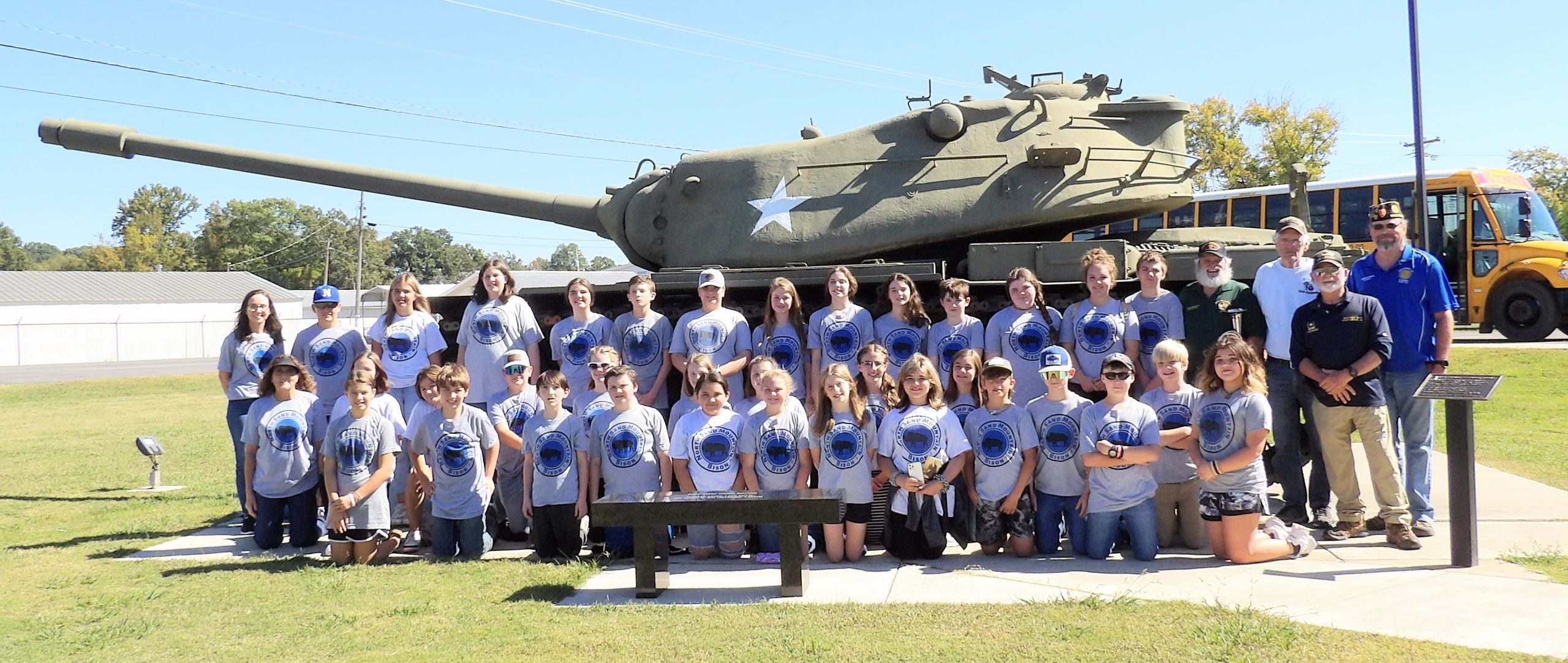 PARK DEDICATION CEREMONY - NOVEMBER 14, 2020
DEDICATION OF SERVICE MONUMENTS AND HONOR WALL - MAY 25, 2019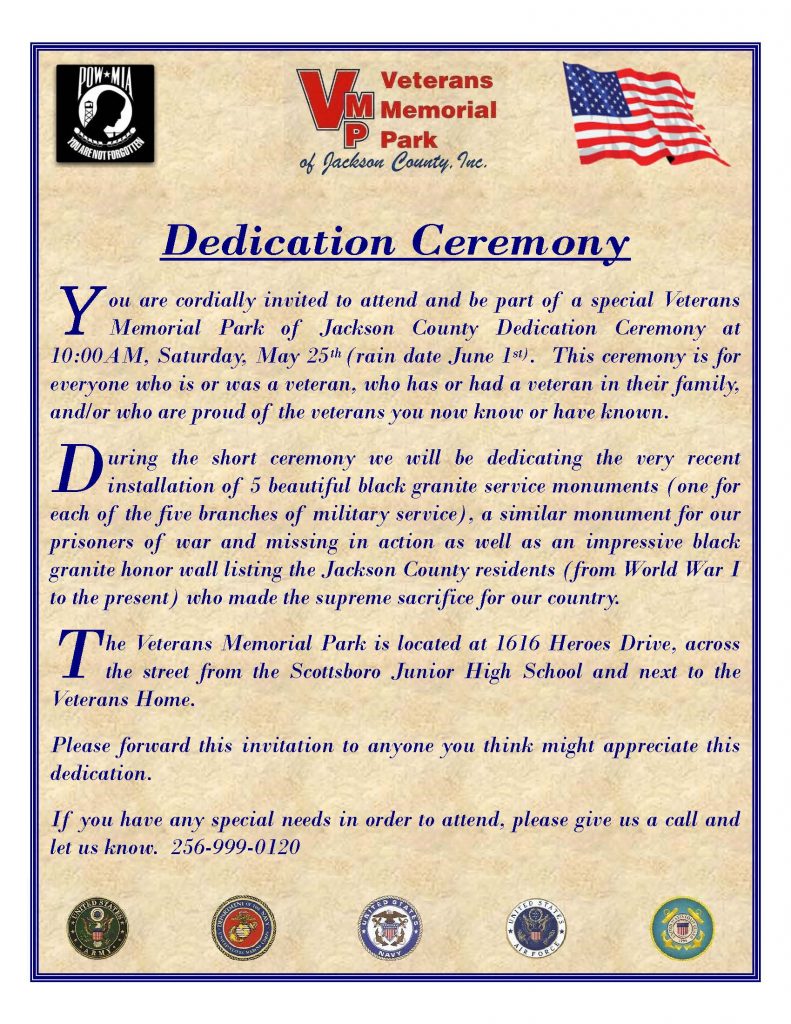 Dedication Ceremony
You are cordially invited to attend and be part of a special Veterans Memorial Park of Jackson County Dedication Ceremony at 10:00AM, Saturday, May 25th (rain date June 1st). This ceremony is for everyone who is or was a veteran, who has or had a veteran in their family, and/or who are proud of the veterans you now know or have known. During the short ceremony we will be dedicating the very recent installation of 5 beautiful black granite service monuments (one for each of the five branches of military service), a similar monument for our prisoners of war and missing in action as well as an impressive black granite honor wall listing the Jackson County residents (from World War I to the present) who made the supreme sacrifice for our country. The Veterans Memorial Park is located at 1616 Heroes Drive, across the street from the Scottsboro Junior High School and next to the Veterans Home. Please forward this invitation to anyone you think might appreciate this dedication. If you have any special needs in order to attend, please give us a call and let us know. 256-999-0120